Having pets in your home can bring so much joy and companionship, but it's inevitable that they can also leave behind some not-so-pleasant odors. If you find yourself wondering how to eliminate those pesky pet smells and make your home fresh again, look no further. In this article, we will explore simple yet effective methods to tackle pet odors, ensuring a clean and inviting environment for both you and your furry friends. Say goodbye to unwanted smells and hello to a fresh-smelling home!
Identifying the Source of Pet Odors
Determining the cause of pet odors
When it comes to pet odors, one of the first steps in eliminating them is to identify their source. Understanding where these smells are coming from will help you take the necessary steps to eliminate them effectively. It's important to differentiate between the various types of pet odors, such as urine, feces, and general pet odors, as the methods for addressing each can vary.
Common areas where pet odors accumulate
Pet odors have a knack for lingering in certain areas of your home. These common areas include carpets, upholstery, hard surfaces, bedding, fabrics, air and ventilation systems, pet areas, and even the yard. By knowing where pet odors tend to accumulate, you can focus your efforts on these areas to eliminate the unpleasant smells.
Differentiating between urine, feces, and general pet odors
One of the keys to effectively eliminating pet odors is being able to differentiate between urine, feces, and general pet odors. Urine and feces odors require specific cleaning methods and products to fully remove and prevent them from returning. On the other hand, general pet odors may simply require regular cleaning and odor-neutralizing products to keep your home smelling fresh. Understanding the distinction between these odors will allow you to tackle them appropriately.
Preventing and Managing Pet Odors
Regular grooming and bathing
One of the most effective ways to prevent and manage pet odors is through regular grooming and bathing. By keeping your pet clean and well-groomed, you can significantly reduce the odors they produce. Regular brushing, bathing, and trimming can help remove excess hair and dirt, minimizing the source of pet odors.
Using pet-friendly odor-neutralizing products
To combat pet odors, it's essential to use pet-friendly odor-neutralizing products. These products are specifically designed to eliminate odors without harming your pet's health. Look for enzymatic cleaners, sprays, and deodorizers that are safe for both your pet and your home. Using these products regularly will help keep your home smelling fresh and pleasant.
Maintaining a clean litter box
If you have a cat, keeping their litter box clean is crucial in preventing and managing pet odors. Scoop the litter box at least once a day, and completely change the litter regularly to avoid the buildup of strong odors. Additionally, consider using odor-absorbing litter or litter box deodorizers to further control the smells associated with your cat's waste.
Cleaning Carpets and Upholstery
Removing pet hair from carpets and upholstery
Pet hair can quickly accumulate on carpets and upholstery, contributing to the overall pet odors in your home. To remove pet hair, start by vacuuming regularly using a vacuum cleaner with a pet hair attachment or brush. Additionally, using lint rollers or rubber gloves can be effective in picking up any remaining hair from these surfaces.
Treating pet urine stains on carpets
If your pet has had an accident on your carpet, it's important to treat the urine stain promptly to prevent long-lasting odors. Start by blotting up as much urine as possible with paper towels or a clean cloth. Then, apply a mixture of water and vinegar to the stained area, gently blotting until the stain fades. Finish by rinsing the area with clean water and blotting dry.
Deodorizing carpets and upholstery
To deodorize your carpets and upholstery, there are several methods you can try. Baking soda is a popular and effective odor-neutralizing agent. Sprinkle baking soda liberally over the affected areas and let it sit for a few hours before vacuuming it up. Another option is using a pet-specific carpet cleaner or deodorizer, following the product instructions accordingly.
Eliminating Pet Odors from Hard Surfaces
Cleaning pet odors on hardwood floors
Hardwood floors can be susceptible to absorbing pet odors, particularly if accidents occur or the floors aren't regularly cleaned. To clean pet odors from hardwood floors, mix a solution of equal parts water and vinegar, and use a mop or cloth to gently clean the affected areas. Avoid using excessive water to prevent damage to the wood, and ensure the floor is thoroughly dried afterward.
Removing pet odors from tile and linoleum
Tile and linoleum floors are generally easier to clean than hardwood floors. Start by sweeping or vacuuming the floors to remove any loose dirt and pet hair. Then, mix a solution of mild detergent and warm water, and use a mop to clean the floors. For stubborn odors, consider using a floor cleaner specifically formulated for pet odors.
Using enzymatic cleaners on concrete or stone surfaces
Concrete or stone surfaces, such as basement floors or outdoor patios, may require special attention to eliminate pet odors. Enzymatic cleaners are particularly effective in breaking down the organic matter that causes these odors. Follow the instructions on the cleaner carefully, applying and scrubbing the affected areas as needed. Rinse thoroughly and allow the surface to dry completely.
Managing Pet Odors in Bedding and Fabrics
Washing pet bedding and fabrics regularly
Your pet's bedding and any fabrics they regularly come into contact with, such as blankets or towels, can harbor strong pet odors. It's important to wash these items regularly to keep them clean and fresh. Use a pet-friendly laundry detergent and follow the care instructions for each item. Adding a cup of white vinegar to the wash cycle can also help eliminate odors.
Using odor-neutralizing sprays on fabrics
For fabrics that can't be easily washed, such as upholstery or curtains, odor-neutralizing sprays can be a great solution. Look for sprays specifically designed to neutralize pet odors, and follow the instructions on the packaging. Test the spray on a small, inconspicuous area first to ensure it doesn't cause any discoloration or damage.
Steam cleaning curtains and drapes
Curtains and drapes can often absorb pet odors due to their proximity to windows and doors where pets come and go. Regularly steam cleaning these items can help eliminate odors and freshen them up. If necessary, check the care labels for specific cleaning instructions or consult a professional if you're unsure.
Controlling Pet Odors in Air and Ventilation
Using air purifiers and filters
Air purifiers and filters can play a significant role in controlling pet odors in your home. Look for models that are specifically designed to remove pet dander, hair, and odors from the air. Place them strategically throughout your home, especially in areas where your pets spend the most time. Regularly clean or replace the filters to ensure they continue to effectively eliminate odors.
Ventilating the house properly
Proper ventilation is essential in combatting pet odors. Open windows and doors whenever possible to promote airflow and help freshen the air in your home. Using exhaust fans in bathrooms or kitchens can also help remove odors at the source. Additionally, consider using natural odor absorbers, such as activated charcoal or baking soda, to help neutralize and freshen the air.
Cleaning and maintaining HVAC systems
Your home's HVAC system can circulate pet odors throughout the house, so it's important to regularly clean and maintain it. Change the air filters frequently to prevent odors from recirculating. Schedule professional HVAC maintenance at least once a year to ensure the system is clean and functioning properly. By addressing your HVAC system, you can help reduce pet odors and improve the overall air quality in your home.
Dealing with Pet Odors in Pet Areas
Cleaning pet crates and cages
If you have a pet crate or cage, keeping it clean is essential for preventing and managing pet odors. Regularly remove any bedding or lining and wash it according to the instructions. Thoroughly clean the crate or cage itself using pet-friendly cleaners. Pay extra attention to any soiled areas and ensure they are completely sanitized to eliminate odors.
Maintaining a clean litter box
A clean litter box is crucial in controlling pet odors, particularly if you have a cat. As mentioned earlier, make it a habit to scoop the litter box daily and completely change the litter regularly. Consider using litter box liners and deodorizers to help control smells. Also, ensure the litter box is in a well-ventilated area to minimize odor buildup.
Neutralizing pet odors in pet bedding
Similar to washing your pet's bedding regularly, you should also take measures to neutralize odors in their bedding. Vacuum any pet hair or debris from the bedding, then use an odor-neutralizing spray designed for pet fabrics. Allow the bedding to dry completely before placing it back in your pet's sleeping area.
Addressing Pet Odors in the Yard
Cleaning up pet waste regularly
To prevent pet odors from infiltrating your yard, cleaning up pet waste regularly is crucial. Scoop the poop from your yard on a daily basis and dispose of it properly. Leaving pet waste in your yard not only creates odors but also poses health risks for you, your pets, and your family members.
Using odor-absorbing materials in the yard
To further combat pet odors in your yard, consider using odor-absorbing materials such as baking soda or charcoal. Sprinkle these materials in areas where your pets frequent, particularly those prone to accumulating strong odors. Allow the materials to sit for a while before sweeping or hosing them away.
Deodorizing artificial turf
If you have artificial turf in your yard, it's important to deodorize it regularly to maintain a fresh and pleasant outdoor space. Use a pet-safe artificial turf deodorizer according to the product instructions. Thoroughly rinse the turf afterward to ensure any residue is removed. Regular maintenance will help keep your artificial turf smelling clean and free from pet odors.
Seeking Professional Help
Consulting with a veterinarian
If you're struggling to eliminate pet odors from your home, it may be beneficial to consult with your veterinarian. They can provide guidance on potential underlying issues that may be contributing to the odors, such as urinary tract infections or other health conditions. By addressing these underlying issues, you can more effectively eliminate pet odors and ensure your pet's well-being.
Hiring professional pet odor removal services
In some cases, professional pet odor removal services may be necessary, especially for deep-seated odors or extensive damage. These professionals have specialized equipment and techniques to thoroughly eliminate pet odors from your home. Research local companies that offer pet odor removal services and choose a reputable provider who uses pet-friendly and environmentally safe methods.
Considering professional carpet and upholstery cleaning
When pet odors have permeated your carpets and upholstery, professional cleaning may be the most effective solution. Carpet and upholstery cleaning companies have the expertise and equipment to deep clean these surfaces and remove stubborn odors. Consult with reputable companies in your area and inquire about their pet-friendly cleaning methods.
Conclusion
Taking proactive measures to eliminate pet odors from your home is essential to create a clean, fresh, and odor-free environment for both you and your pets. By determining the source of the odors, regularly grooming and bathing your pets, using pet-friendly odor-neutralizing products, and maintaining cleanliness throughout your home, you can enjoy a welcoming space that is free from pet odors. Additionally, don't hesitate to seek professional help when needed, whether from a veterinarian, pet odor removal services, or carpet and upholstery cleaning companies. With the right approach, you can ensure a pleasant living environment while enjoying the companionship of your beloved pets.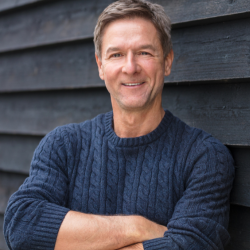 Latest posts by Robert Canavan
(see all)