Hello, and Welcome to Cleaninup.com!
I'm Robert Canavan, the founder and driving force behind this comprehensive online resource for all things cleaning.
I've always been passionate about maintaining a clean and organized environment. Over the years, I've learned that cleanliness isn't just about aesthetics—it's about creating a space that promotes health, productivity, and peace of mind. With this understanding, I launched Cleaninup.com to share my knowledge and passion.
At Cleaninup.com, we believe that a clean home is a happy home. That's why we're dedicated to providing practical, easy-to-follow cleaning guides for every corner of your living space. From the kitchen to the garden, we've got you covered. Our guides are designed to make cleaning less of a chore and more of a rewarding experience.
But we're not just about homes. We understand that cleanliness extends beyond our personal spaces. We also offer guides for cleaning offices, schools, and other public spaces. Our mission is to make the world a cleaner, healthier place—one guide at a time.
We're constantly researching and updating our content to ensure we provide you with the most accurate and up-to-date cleaning advice. We also love hearing from our readers. Don't hesitate to reach out if you have a cleaning question or a tip to share.
Thank you for visiting Cleaninup.com. I hope our guides inspire you to embrace the joy of cleaning and help you create a space you're proud to call home.
Happy cleaning!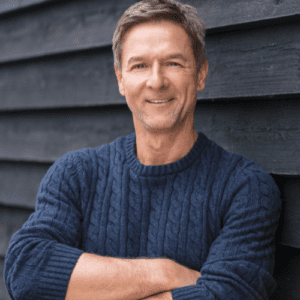 Robert Canavan Founder
Cleaninup.com